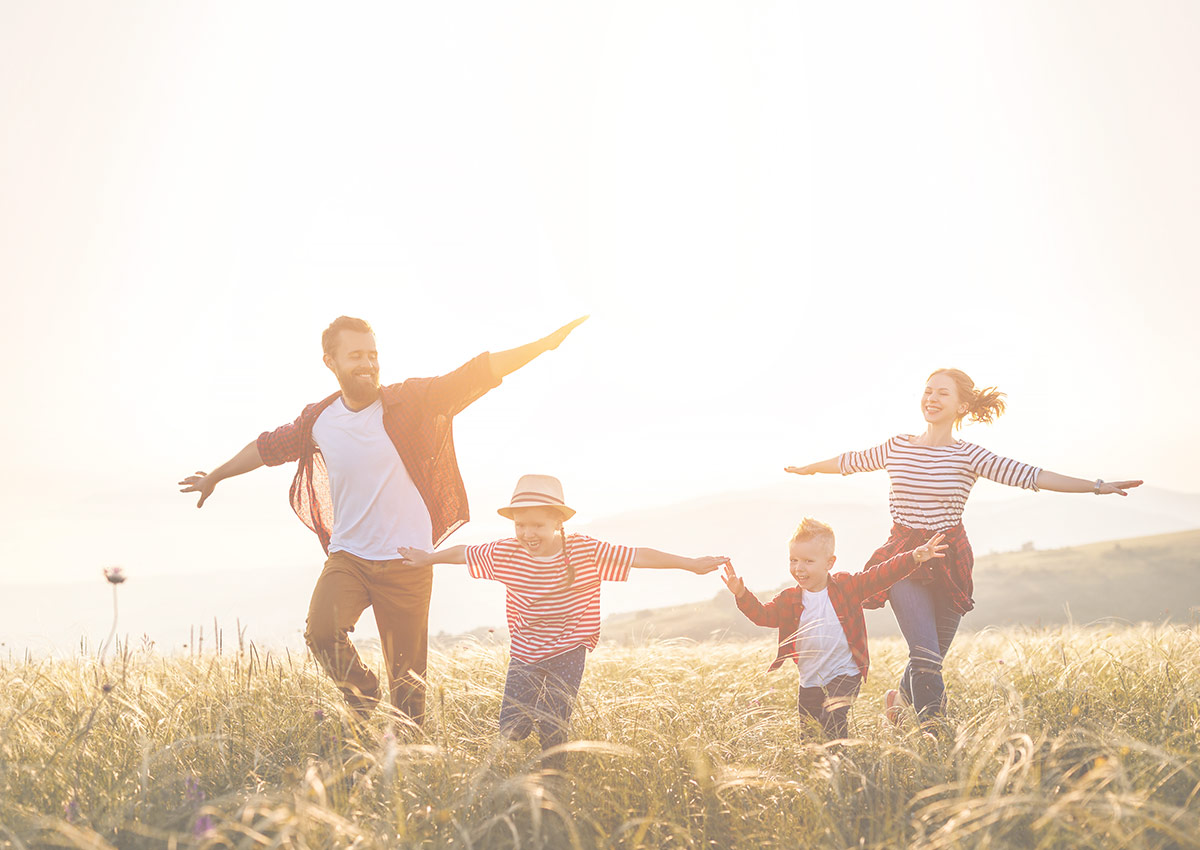 AMY TIELEMANS AND ASSOCIATES
INDIVIDUAL, COUPLE & FAMILY THERAPY
Life is indeed difficult, and when all the tools of our daily toolbox have been tried, it is smart to ask for help. Just as a cough is no reason to run to the doctor, a cough that won't go away, and starts to interfere with your daily life needs attention.
Feelings and emotions are no different. We all have days where we may feel sad or emotionally drained, but when the feeling persists, and it starts to affect your daily life, and your relationships, it's time for a mental checkup. My associates and I work with individuals, couples and families that seek to improve a relationship in a situation, with a partner, their family, or maybe just themselves.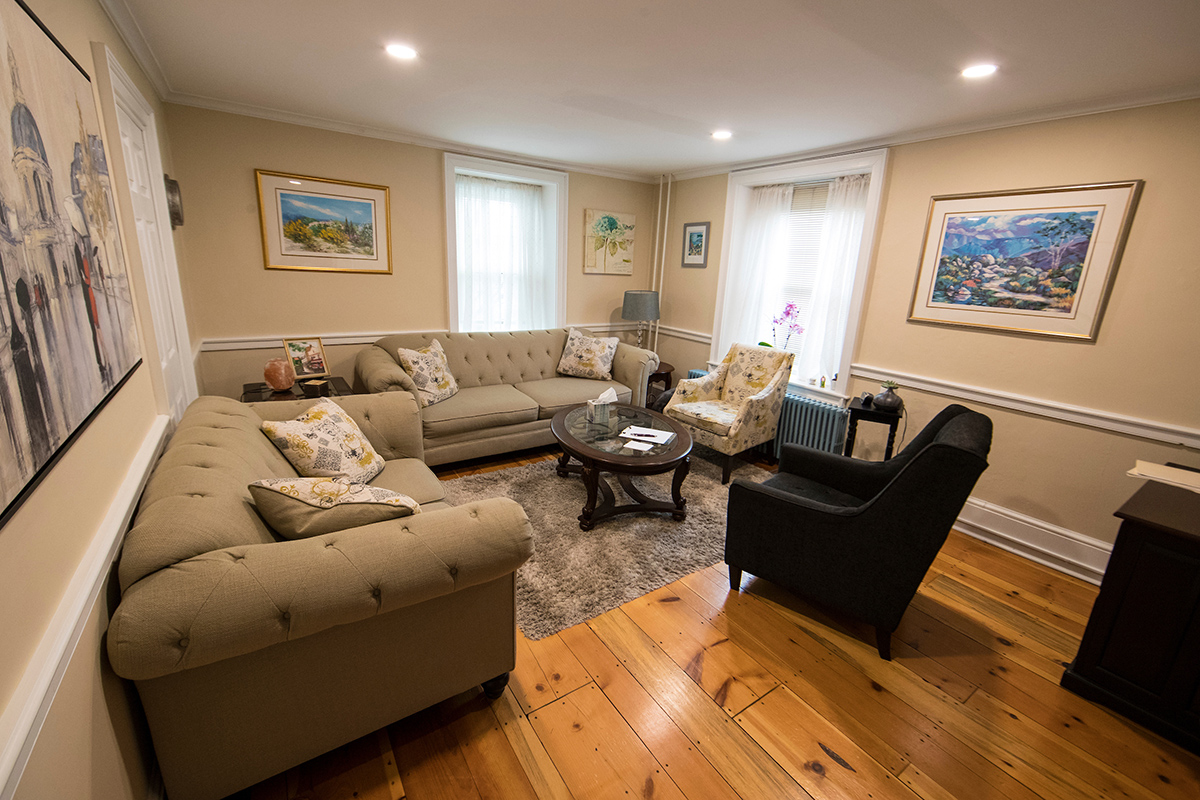 We specialize in making changes in a healthy, sustainable way, teaching people to ultimately recognize problems, and manage their relationships independently. It is not an exact science. No individual, couple or family is the same. But we have helped countless families restore relationships over the years. Please understand, you are not alone!
We work in a quiet, comfortable setting – A 1790's Stone Farmhouse in Doylestown PA. It offers privacy and confidentiality, without the feel of going to a "doctor's" office. Bella, my Australian Shepherd often greets our clients at the door and sometimes joins us for sessions bringing a calming, less formal, feeling to our work together.
Regardless of how many people are in session together, we view each individual in the context of the relationships and unique circumstances they encounter each day. Treating the problem in a relationship often restores the feeling of wholeness in an individual, and leads to stronger, deeper relationships.
When working with children and adolescents, we encourage parents to learn to work and communicate with their child or teen. We help parents learn the skills to address difficult matters when they arise. These are life-long skills, not just for the specific issue that brought you to therapy.
Common Issues & Therapy Benefits
We work with individuals, couples, families and adolescents. We help address many issues including those below.
Anxiety
We all get anxious or nervous on occasion, normal anxiety can come and go. However, when anxiety keeps us from doing the things we enjoy, we need to examine its origin and learn coping skills to manage the symptoms. Anxiety disorders include, social anxiety, obsessive compulsive disorder, generalized anxiety, panic disorders, post- traumatic stress disorder and phobias.
Depression
Depression is a common mental health disorder affecting more than 264 million people. But, when you or someone you love is feeling depressed, it can interfere with all aspects of life and relationships. Depression symptoms include sadness, fatigue, poor concentration, and a lack of interest in things once important or pleasurable. Depression can be short or long lasting and affect your physical health as well as relationships and can be caused by complex issues of social, biological, childhood, trauma, employment and educational issues.
Maternal Mental health/Post-partum Depression
Postpartum depression can start during pregnancy or after the birth of a child. It is a mood disorder with symptoms of sadness, anxiety, difficulty sleeping, and fatigue. Often these symptoms are so severe they interfere with a new mother's ability to function and care for her new child.

Children and Adolescents
Mental health issues that can impede the development of a child into a happy, successful adult include, anxiety, depression, oppositional defiant disorder, ADD, Tourette's syndrome, obsessive compulsive disorder, emotional control, behavioral disorders, PTSD, autism spectrum disorder, and learning disorders. In addition to treating these issues, we believe that lasting change includes guiding parents to understand these struggles and have their own "therapy tool kit" to refer to as needed.

Parenting
Children do not come with an instruction book! Parenting has many challenges that evolve daily. We can give you guidance, skills and the support you need to raise a happy, successful adult.
Couples and Marriages
Couple and marriage therapy address the present-day issues of behaviors and needs and seeks to identify the origin of unhealthy patterns from belief systems, previous relationships and family-of-origin issues. Couples learn about themselves, and one another, and learn to share those insights to understand, support and love one another in a healthy sustainable relationship. Even if couples decide that they are not meant to be together, therapy can reveal to both individuals why they did not have a successful relationship.
Improving Relationships
Human relationships are connections between people based on love, family, work, school, and friendships. All relationships can face ups and downs and suffer from issues around communication, trust, respect, and attention. We need strong, healthy, sustainable relationships in our daily lives. We work to identify and repair relationships in all aspects of life.

Divorce
Therapy for divorce can happen, before, during and after divorce. Divorce is traumatic and disrupts the mental and physical health of the couple, children, pets, family, friends, etc. Everyone involved begins a new journey and learns a "new normal." Divorce related therapy can help spouses remain civil and work together in the best interests of themselves and everyone involved and identifies issues in the marriage to prevent them from arising in new relationships.
Grief & Loss
Grief is a natural response to a physical loss, as in the death of a loved one, or the social loss of a job, a relationship or simply what you remember as the "normal" way of life. Grief impacts our emotions, behavior, mental health, physical health, decision making, and even our values and belief systems. Therapy leads to insight, acceptance and healing through an extremely difficult time.
Stress Management
We all experience stress, but sometimes our stress impacts our physical and mental health in ways that leave us unable to successfully function each day. Therapy for stress management helps identify the causes of acute and chronic stress whether it be toxic relationships, work or school pressures, negative self-talk, lack of self-confidence or unresolved conflicts from the present or past.
Alcohol and Substance Abuse
Alcohol and substance abuse affect all members of the family. Therapy will help to identify dysfunctional family patterns and conflict that contribute to continued substance abuse, and support and encourage improved communication, shared feelings, regained trust, and the importance of boundaries and self-care for all members in the family.

Mindfulness
Mindfulness is the practice of remaining in the present, while learning to accept and acknowledge your own thoughts, feelings, emotions, and physical sensations in your own body. Often our minds vacillate between the past and the future so quickly, we completely miss where we are in the present. Learning to connect your breath and remain present is a powerful way to take control of your stress, relieve pain and increase the quality of our relationships.
Trauma and Complex Trauma
Complex trauma occurs with repeated trauma experiences over time. It can begin in childhood, or as an adult, due to domestic violence, social or civil unrest, sexual exploitation, or community violence. Identifying and acknowledging the trauma and the survivor's strengths and resiliency can lead to healing and reduce the impact on present relationships and everyday life.

Supervision for Pre-Licensed Therapists
AT&A has four AAMFT approved supervisors dedicated to support and mentor new therapists through clinical training, personal growth as a competent and confident therapist. We prepare couples and family therapists, professional counselors, and clinical social workers for their licensing requirements.
Hours of availability per week
Years of combined mental health experience

Cookies Bella eats in a month